Corporate Social Responsibility
This program is brought to you in partnership with
Corporate Social Responsibility
This program is brought to you in partnership with
Coming Soon - October 2023
A company's core business success relies on the integration of Corporate Social Responsibility throughout its business programs and strategies.
Participants in this Duke University Executive Education program will have access to the best data, best practices, metrics for performance and access to key subject matter experts in a program designed to meet the needs of all participants.
Duke Webinar on Corporate Social Responsibility 
Prof. Stan Litow led an informational webinar on June 28, 2022 for Duke's September 2022 course on Corporate Social Responsibility. Prospective participants took this opportunity to ask questions about the course content as well as other program logistics.
Duke University's Executive Education course on CSR/ESG covers all the critical elements of effective corporate social responsibility programming. Specifically, the program covers environmental and sustainability efforts, diversity, equity and inclusion, supply chain practices, community and employee engagement, labor practices, investment strategies, corporate philanthropy and public private partnerships.
As part of the program over a dozen of the most gifted practitioners in each of these areas will share best practices for implementing effective CSR/ESG strategies and will help participants chart a path forward into the future.
More details about the program schedule and tuition are forthcoming.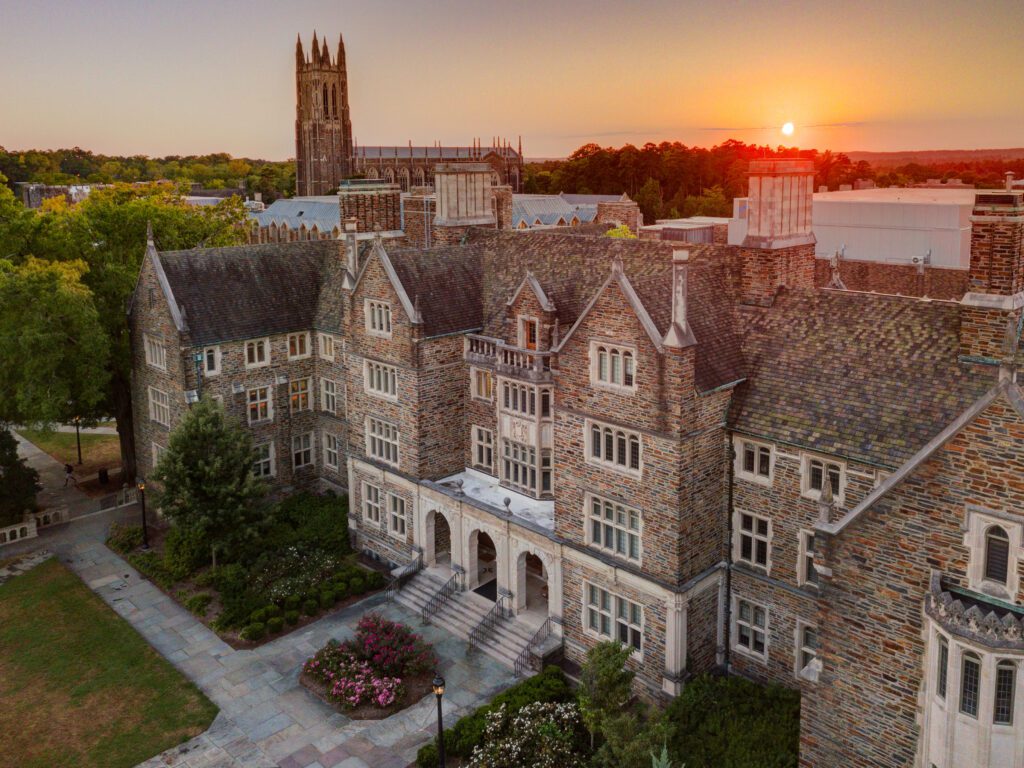 Application Deadline: TBA
Program Dates: October, 2023
All classes will be held in Washington DC - details are forthcoming.
Participants will have access to the Sanford School's premier learning management platform.
Join our mailing list to receive updates and stay connected:
STAY CONNECTED
Didn't get a chance to apply this year? Join our mailing list to receive updates and stay connected:
About the Program Director
Accenture Visiting Professor of the Practice
Visiting Professor of the Practice in the Sanford School of Public Policy
Stanley Litow teaches graduate courses on the role of corporations in society and the politics of education. He previously served as IBM's Vice President for Corporate Responsibility  and President of the IBM Foundation for over two decades under three CEOs. He is the author of " The Challenge for Business and Society: From Risk to Reward" and is a regular columnist for Barron's. He has held high level positions for the Mayor and Governor of New York, and served as New York City's Deputy Schools Chancellor.
"Enjoyed the opportunity to learn from the best-in-class leaders and meet peers from across the country. Even through an online platform, we were able to connect and build strong relationships."
Cheryl Parquet, Blue Cross and Blue Shield of NC, 2021
"The Duke CSR program is an exceptional program that offers invaluable insights from leading industry experts as well as real-world case studies and innovative subject matter. After completing the program, I walked away with the tools, information and broader network necessary to help better align government, corporate and philanthropic objectives in way that addresses the needs of both society as well as business."
Larry B. Jackson II, Walmart, 2021
"I thought the small group discussions following each presentation were particularly valuable. It provided participants a chance to get to know each other (some extra networking), reflect on what was discussed, and exchange perspectives on the topic of the day."
Sara Matz, US Chamber of Commerce Foundation, 2021
"The course content was valuable, and I am proud to have participated.  I look forward to more opportunities to interact with the other registrants."
Amy Maguire, Shumaker Advisors, 2021
"Thank you again for this great course! It has really helped me better think about how PBS North Carolina as a non profit media organization can be a better partner with business to help them achieve their CSR goals"
Shannon Agricola, PBS North Carolina, 2021
"Loved the practitioner focus! Including the government perspective will be brilliant and help folks think about finding that sweet spot for public/private partnerships"
Kristine Singley, Disney, 2021
Sanford School of Public Policy at Duke University
The Sanford School of Public Policy at Duke University is one of America's leading schools of public policy, offering undergraduate, master's, and doctoral degrees in public policy and international development policy.
Terry Sanford, then president of Duke University, established the school in 1972 as the Institute of Policy Sciences and Public Affairs. Sanford's experience as governor of North Carolina and, later, as a U.S. Senator, convinced him the country needed leaders who were not only politically savvy, but also ethically grounded and capable of rigorous analytical thinking. He urged students to set "outrageous ambitions," a call to action that remains at the core of the school's identity.
In 2020, U.S. News and World Report ranked the Sanford's programs in the top 10 for public policy analysis, environmental policy, social policy and health policy. The school offers a PhD program, an undergraduate program, and three master's programs: the Master of Public Policy (MPP), the Master of International Development Policy (MIDP), and the international Master of Environmental Policy (iMEP).
The Sanford School is dynamic hub for interdisciplinary teaching and learning at Duke. The school's accomplished faculty includes 19 scholars who hold distinguished chairs and five members of National Academies. The 70 core faculty members represent numerous academic fields including public policy, economics, political science, history, psychology, medicine, health policy, international development and population studies. The faculty also includes distinguished practitioners from government, law, diplomacy, journalism, international development and public health. They have been top officials in U.S. federal agencies, the White House Council of Economic Advisers, the World Bank, and India's Administrative Service, international NGOs and major foundations. Among them are former senior civilian attorney for the U.S. Army Tom Taylor, former U.S. Treasury Deputy Assistant Secretary Billy Pizer, and former Facebook executive Matt Perault.
The Sanford School operates several multidisciplinary research centers that focus on topics including, energy, health policy, child and family policy, food policy, international development, terrorism and security studies.