Cybersecurity Leadership Program
Successful private and public sector leaders need cutting-edge knowledge and training to answer tomorrow's cybersecurity challenges
Completion of the Duke Cybersecurity Leadership Program provides the understanding of how to ask these questions.  Duke has brought together the substitutive skillsets of the computer science department, the engineering school, the public policy school and the law school to provide a curriculum to train executives on how to effectively execute on their oversight responsibilities as members of a board of directors.  The faculty for this program includes not just the experts from the Duke faculty, but also leaders who have worked on cybersecurity at the highest level of industry and government.  This program includes online pre-work, interactive in-person engagement on Duke's campus, and then participation in an online network with others who have completed the program.
Duke Sanford Webinar on Cybersecurity Leadership
Prof. David Hoffman will lead an informational webinar at noon (EST) on March 7, 2022 for Sanford's upcoming course on Cybersecurity Leadership. Prospective participants can take this opportunity to ask Prof. Hoffman questions about the course's content as well as other program questions. Sign up for the webinar here.
This program is brought to you in association with the following sponsors:
Over the course of three days, participants will engage with a world-class faculty from academia, government and industry on topics at the intersection of technology, law, and policy.  By the end of the program, participants will be able to do the following:
Identify and address cyber-related risks to organizations,
Develop best practices relating to supply chain and other third-party risks, and
Better equip their organizations for engaging with government regulators and law enforcement agencies in the U.S. and abroad.
No policy, legal or technical experience is required. 
Tuition for Duke's Cybersecurity Leadership Program is $4,000 per participant.
Tuition and fees cover:
Faculty instruction from Duke faculty and expert guest speakers;
Program lunch breaks and evening mixer events;
Access to all course materials, session recordings and additional resources;
Staff support during the course of program.
Travel to Duke University and local accommodations are not covered by program tuition and are the responsibility program participants. Participants will be able to access a block reservation at the on-campus JB Duke Hotel.
In addition to sessions led by Prof. David Hoffman, the program's director, program participants will have the opportunity to hear from leaders from across the cybersecurity space. The following list provides a selection of some the speakers featured during the program.
---
Shane T. Stansbury is the Robinson Everett Distinguished Fellow in the Center for Law, Ethics, and National Security and a Senior Lecturing Fellow in Law.  Shane served for more than eight years as Assistant United States Attorney in the Southern District of New York (SDNY), where he led some of the office's most sensitive and noteworthy prosecutions in the areas of terrorism, cybercrime, espionage, money laundering, international public corruption, and global weapons trafficking.  Among Shane's many accomplishments at SDNY were the successful prosecutions of Alfonso Portillo, the former President of Guatemala, for money laundering relating to his receipt of millions of dollars in bribery payments; Minh Quang Pham, a former associate of Anwar al-Awlaki and key operative for al Qaeda in the Arabian Peninsula (AQAP), for terrorism offenses; Xu Jiaqiang, for his theft of highly sensitive source code with the intent to benefit the Chinese government; and Rafael Garavito-Garcia, for his role in orchestrating an international weapons-and-narcotics trafficking scheme that extended to the highest levels of the Guinea Bissau government, including the head of the Armed Forces.  Shane served in a number of other capacities at SDNY, including as Acting Deputy Chief of Appeals and as SDNY's representative in the Department of Justice's National Security Cyber Specialists Network, a group of prosecutors focusing on cyber threats to the national security.  He is the recipient of numerous awards for his work as a prosecutor, including the Attorney General's Distinguished Service Award and the Federal Law Enforcement Foundation's Prosecutor of the Year Award.
Shane received his J.D. from Columbia Law School, where he was Articles Editor for the Columbia Law Review; his M.P.A. from Princeton's Woodrow Wilson School of Public and International Affairs; and his A.B. from Duke.
---
Michael Reiter is a James B. Duke Distinguished Professor of Computer Science and Electrical & Computer Engineering at Duke University.  His previous positions include Director of Secure Systems Research at Bell Labs; Professor of Electrical & Computer Engineering and Computer Science at Carnegie Mellon University, where he was the founding Technical Director of CyLab; and Distinguished Professor of Computer Science at the University of North Carolina at Chapel Hill.
Prof. Reiter's research interests include all areas of computer and communications security, fault-tolerant distributed computing, and applied cryptography.
---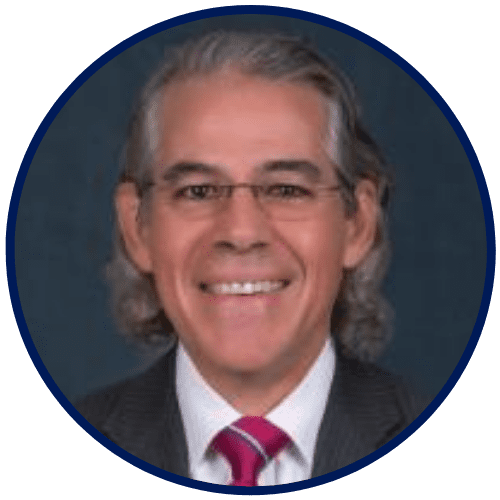 Jimmie Lenz is an experienced executive, lecturer, and scholar in the field of banking and capital markets. Jimmie is the Director of the Master of Engineering in FinTech and the Master of Engineering in Cybersecurity at the Pratt School, teaching Machine Learning, Blockchain, financial innovation, and financial products and services.
Starting his career as an equity and derivatives trader over 25 years ago, Jimmie found he reveled in fast moving atmospheres that required both strategic thought and the ability to take immediate action.  His successes propelled him into a number of senior management roles within the finance community including leading an NYSE broker dealer with foreign and domestic operations, Chief Risk Officer and Chief Credit Officer at a top three broker dealer, and the Head of Predictive Analytics for one of the largest Wealth Management firms in the US. Global financial services firms and exchanges have engaged Jimmie to address issues related to strategy, analytics application, risk mitigation, and business efficiencies.
Jimmie holds an undergraduate degree from the University of South Carolina, a Master of Science in Finance from Washington University in Saint Louis, and Doctor of Business Administration-Finance from Washington University's Olin Business School.  Jimmie currently serves as the Chairman of Neocova's Strategic Advisory Board, and on the Board of Directors of Zen Blockchain Foundation.
Duke's Cybersecurity Leadership Program will be ideal for a range of senior leaders with responsibility for:
Membership on a corporate board of directors
Senior management who will need to receive briefings from the Chief Information Security Officer
Finance with responsibility for oversight of information security investment
Senior government leaders who need to make decisions impacted by cybersecurity risk
Lawyers who need to provide guidance on cybersecurity risk
All classes will be held on campus at Duke University in Durham, NC. Participants will join class in state of the art classrooms and have the ability to stay at Duke's premier on-campus business hotel – the JB Duke Hotel. Additionally, participants will have the opportunity to access exclusive, online pre-sessions held over Zoom and review pre-recorded content. Participants will be able to connect via the Zoom desktop client or their internet browser.
Intro Webinar: March 7, 2022

Application Deadline: April 1, 2022

Tuition Deadline: April 15, 2022

Online Program Dates: April 16 – June 15, 2022

In-Person Program Dates: June 15 – 17, 2022
Can't join the program this year? Receive updates and stay connected by joining our mailing list:
Meet the Program Director: David Hoffman
Steed Family Professor of the Practice
Professor of the Practice of Cybersecurity Policy
David Hoffman teaches  courses on cybersecurity policy at the Sanford School of Public Policy at Duke University. He formerly was the Associate General Counsel, Director of Security Policy and Global Privacy Officer for Intel Corporation. In addition to teaching, Hoffman currently chairs the Civil Liberties and Privacy Panel for the Director's Advisory Board for the US National Security Agency. He also chairs the board of the Center for Cybersecurity Policy and Law, and serves on the Advisory Boards for the Future of Privacy Forum and the Israel Tech Policy Institute. Hoffman also founded and chairs the board for the Triangle Privacy Research Hub, which highlights and fosters cybersecurity and privacy academic research done in the North Carolina Research Triangle.
Hoffman previously served on the Department of Homeland Security's Data Privacy and Integrity Advisory Committee and the Board of Directors of the National Cyber Security Alliance. He has also served on the U.S. Federal Trade Commission's Online Access and Security Committee, the Center for Strategic and International Studies Cyber Security Commission, the Steering Committee for BBBOnline, the TRUSTe Board of Directors and the Board of the International Association of Privacy Professionals. He is the author of many papers and articles on cybersecurity and privacy and has testified to Congress on these topics.
Hoffman has a JD from Duke Law School, where he was a member of the Duke Law Journal. He received an AB from Hamilton College.
Executive Education at Duke University
Established in 1851 as Normal College and then Trinity College, Duke University is one of America's leading universities, offering undergraduate, master's, and doctoral degrees across 12 schools and institutes.
Duke University has a long track record of excellence in education. In 2021, Duke's undergraduate program was ranked 9th in the United States and 22nd in the world by US New & World Report. Duke's student population includes 16,000 undergraduate and graduate students from all around the world. With access to the latest pedagogy and technology, Duke university's faculty are expert teachers, inspiring generations of new thinkers who are ready to take on the world's greatest challenges.
In addition to its world-class education opportunities, Duke faculty conduct cutting-edge research in the fields of engineering, computer science, biology, economics, law, public policy, and many more. On an annual basis, Duke spends more than $1 billion on research activities, making it one of the ten largest research universities in the United States. For their work in advancing science and knowledge, Duke faculty have received numerous awards and recognitions.
Duke's alumni include leading minds from government, the private sector, and the non-profit world. Notable alumni in the world of technology and business include Apple CEO Tim Cook, Etsy CEO Chad Dickerson, and Microsoft CFO Amy Hood.